Sad things had happened that made it impossible for us to go up to Tandådalen until the latter half of March. Nice weather all the way up. The roads were quite wet because the snow along the roads melted at a fast pace. Unpacked when we arrived and then went and put the car on charge. There was not much snow to clear away, so it was removed before the car was fully charged.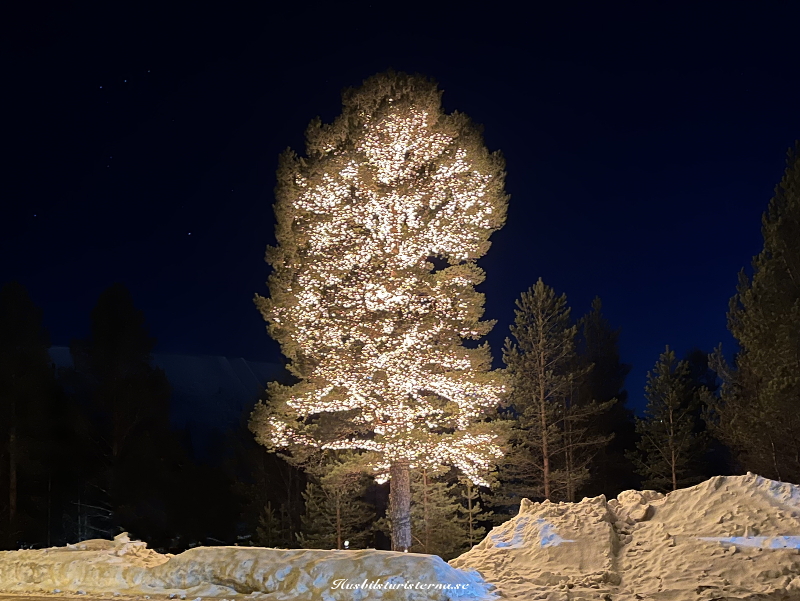 Near the charging posts is a pine tree, on which they really had scooped lights.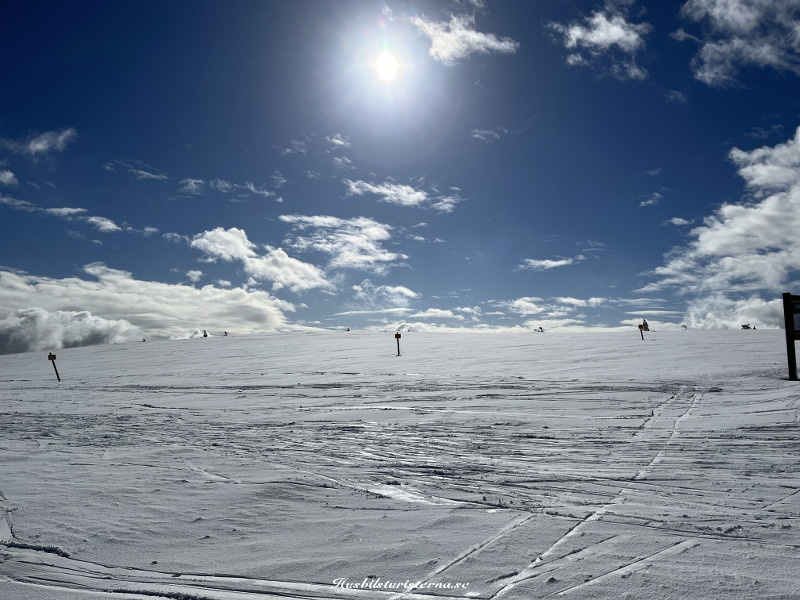 After a gloomy day, the sun came back. Got a little downhill skiing in Tandådalen. Not so many people on the slopes and then, of course, short lift queues. The picture above was taken towards the Off Pist area.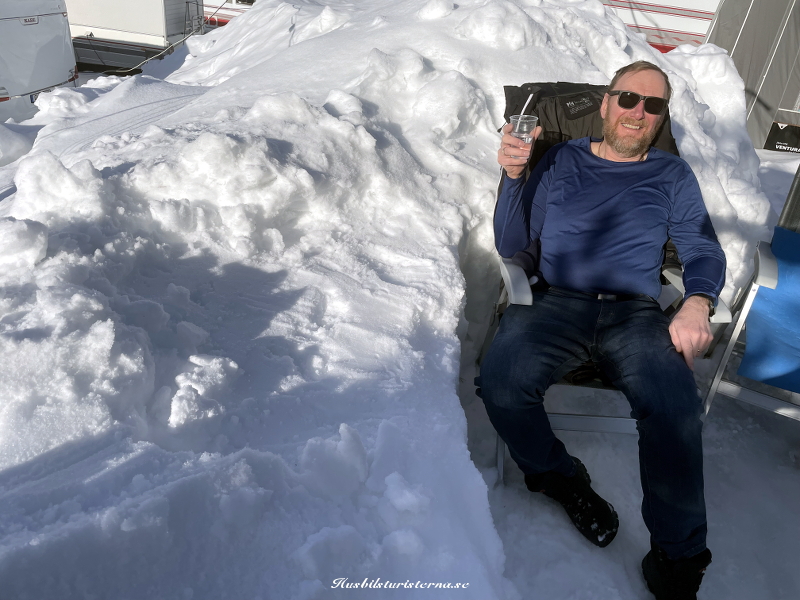 In the afternoon we could sit behind the camper with a drink.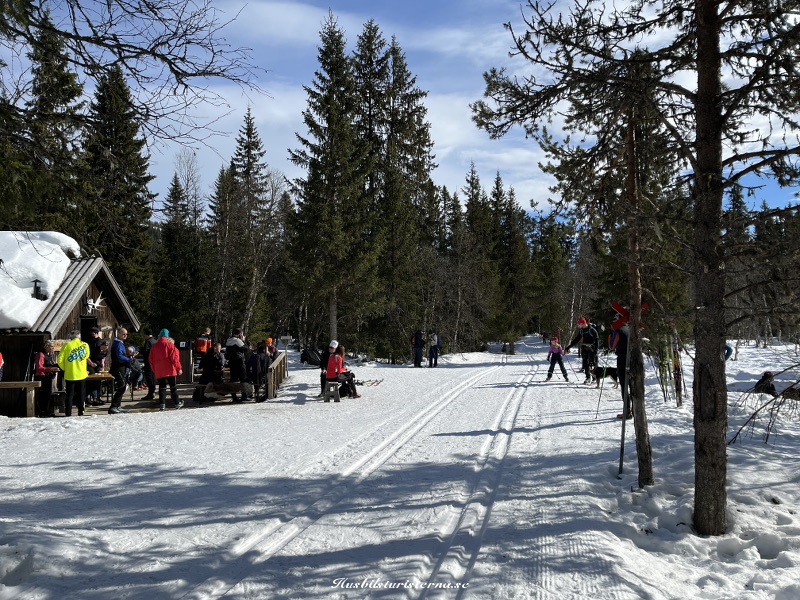 Crosscountry skiing around "Kalven" several times during the stay, and there were a lot of people who had went to "Lindalen's fäbod" for coffee and waffles.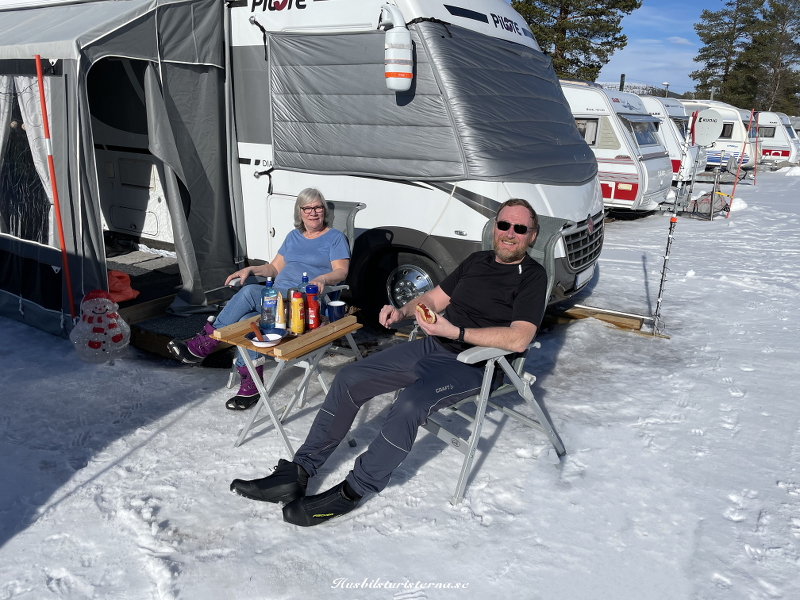 Ate lunch out in the sun, because it was really warm and nice.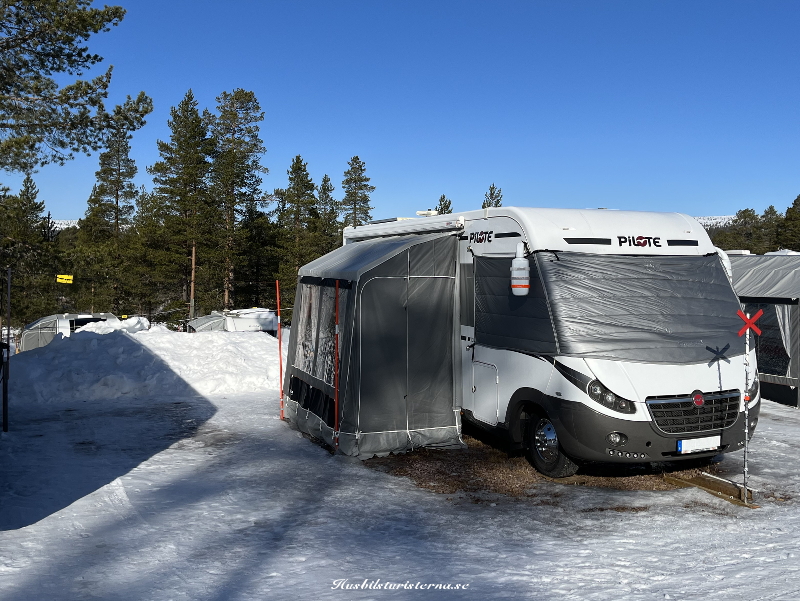 In the picture above you can see that the sun has started to thaw the snow around the motorhome. Unfortunately we had to go home, although it was still nice weather, because the craftsmen would start the renovation of our shower room at home.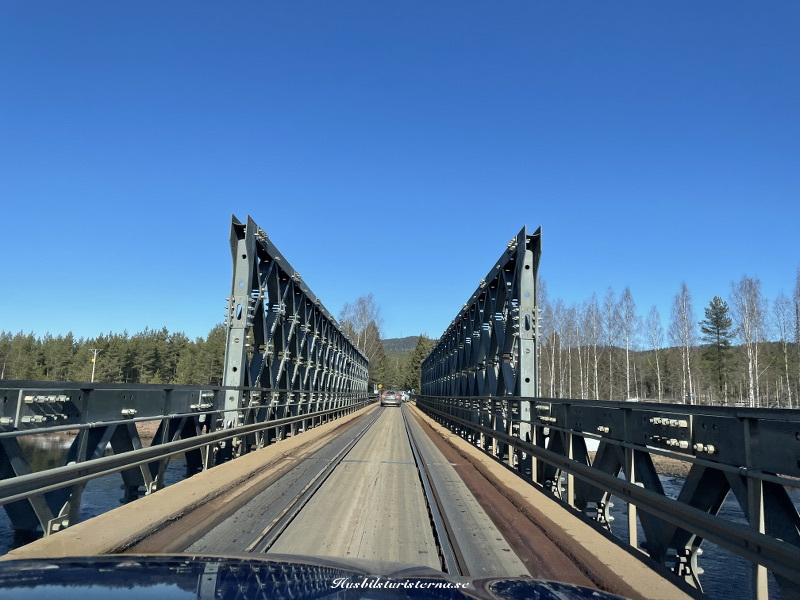 We decided to take Vasaloppsvägen home. We were once again amazed by the bridge over the Österdalälven river at Oxberg, where car traffic share a bridge with the trains. Apparently, trains passes twice a day over the bridge, and then it is blocked off for car traffic. The weather was just as nice all the way home, and it was really hot outside.
For various reasons, there were only 5 overnight stays in the motorhome during the month of March.