2012-04-14
Sov inte i husbilen utan i en riktig säng inatt (faktiskt ganska skönt). Åt frukost tillsammans med Shiboni, Sarosh och Rhea. Sen åkte vi iväg till stranden, närmare bestämt Crystal Cove.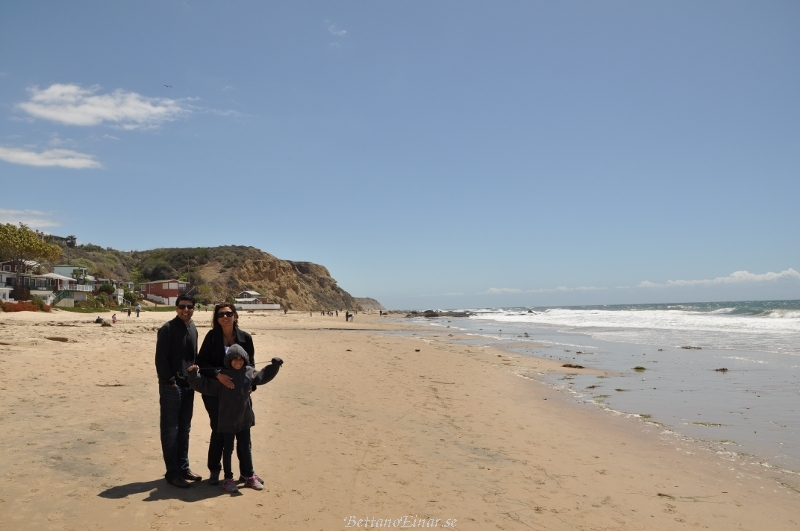 Direkt när vi kom dit gick vi och satte våra namn i kö för att kunna äta på The Beachcomber. Gick sen ner till stranden. Tog ett kort på Shiboni, Sarosh och Rhea (som tyckte att det blåste kallt).
Rhea och Sarosh gick upp och satte sig i lä, medan vi andra vandrade en stund på stranden. Shiboni knäppte ett kort på oss på stranden.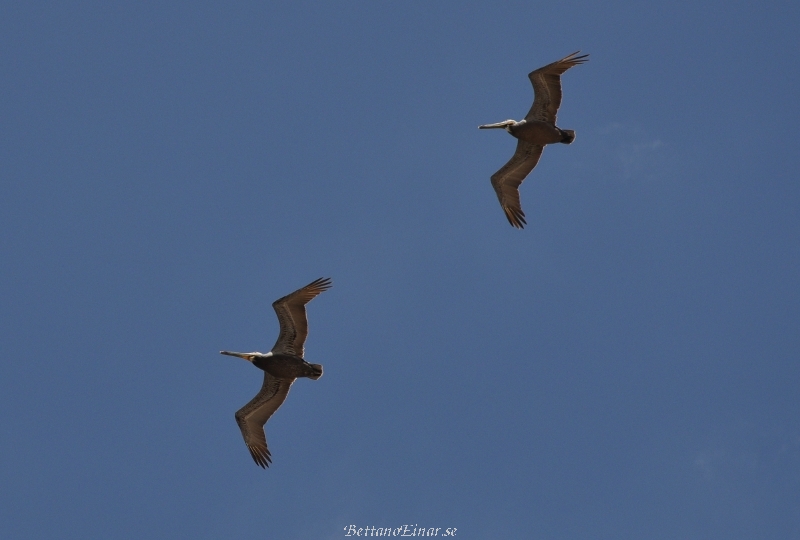 Såg några pelikaner som flög över oss och var tvungen att ta ett kort på dem.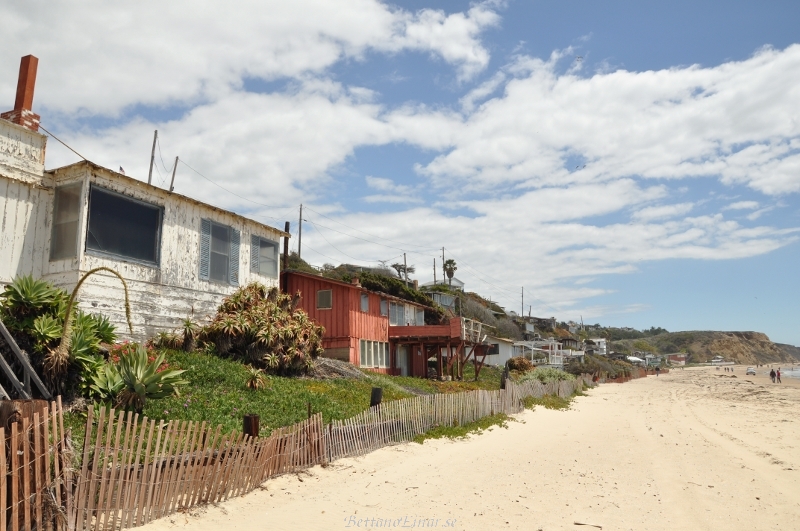 Utefter stranden stod en hel del "sommarhus" som börjat rasa ihop. Förstod inte riktigt varför de fick stå där utan att någon gjorde nåt åt dem.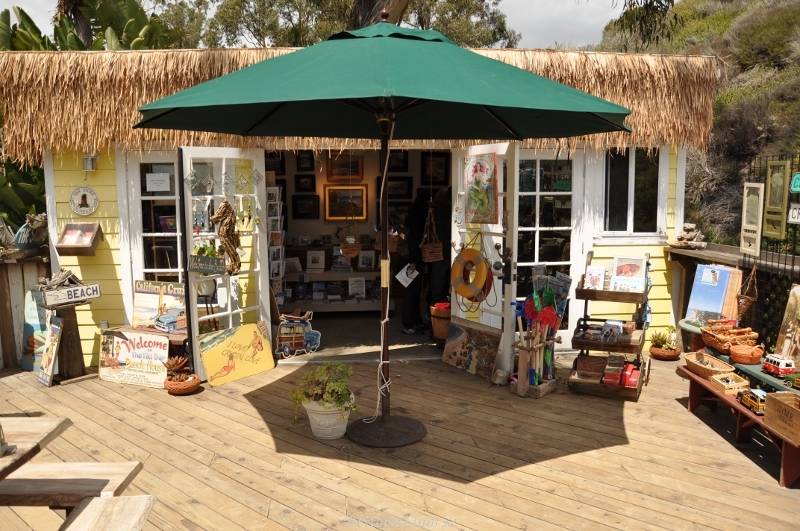 Gick upp från stranden och tittade lite i en mysig strandshop, The Store, som hade 20-tals "look".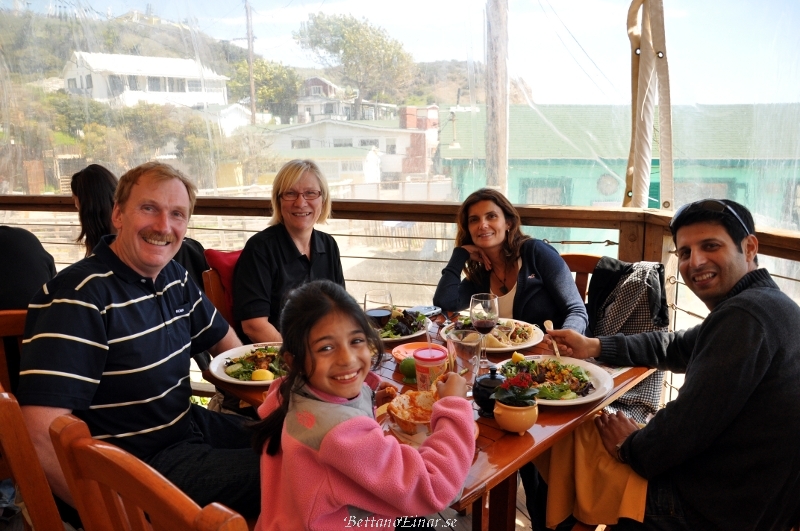 Sen var det vår tur att få ett bord på "beachcomber". Var fantastiskt god mat där och trevlig personal. En av servitriserna tog ett kort på oss. Efter lunchen åkte vi till ett litet samhälle i närheten där det fanns massor av små butiker. Alla hade lite olika inriktning, men det var handgjorda föremål i allihop. Gick runt och tittade. Konstaterade att det mesta var för skrymmande för att ta med sig.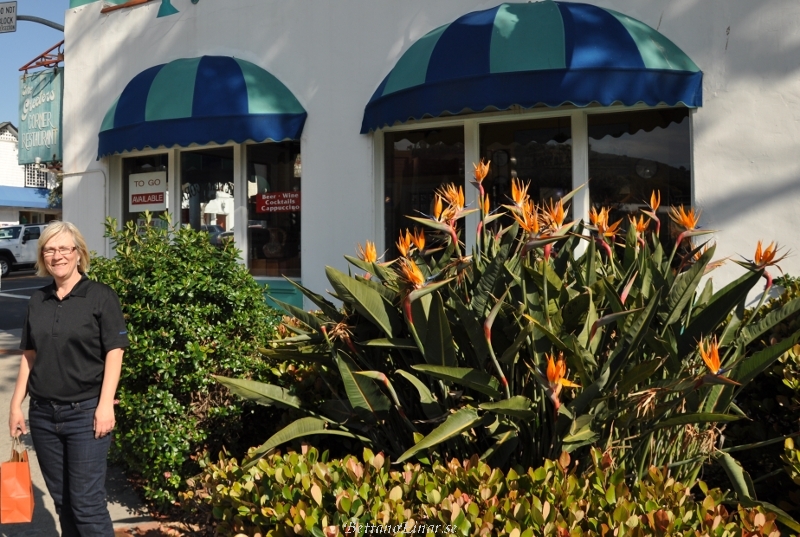 Tog en promenad ner till den här stranden också, lite mer folk här. Bettan framför några vackra blommor, på väg ner till stranden.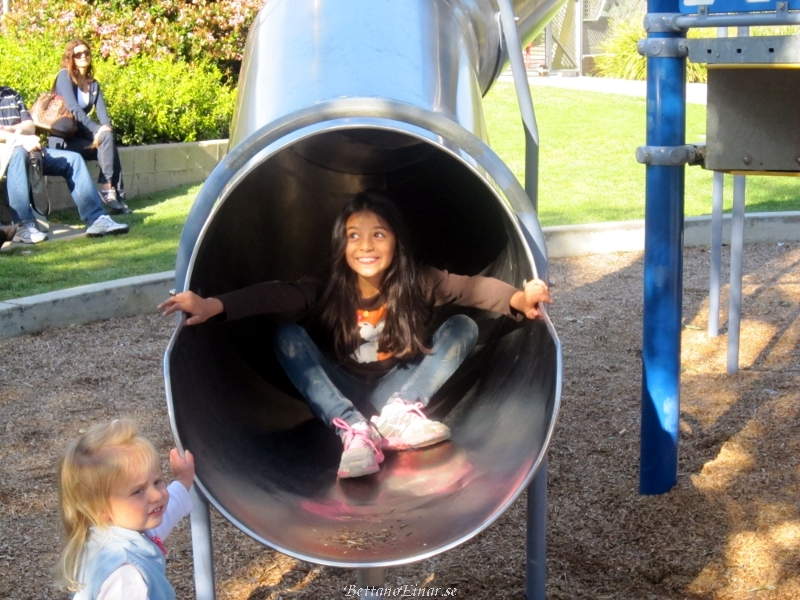 Sen ville Rhea visa oss en lekpark som fanns i närheten. Hon tog oss runt på lite aktiviteter och verkade trivas riktigt bra.
Åkte tillbaka till huset och grillade på deras fina utegrill.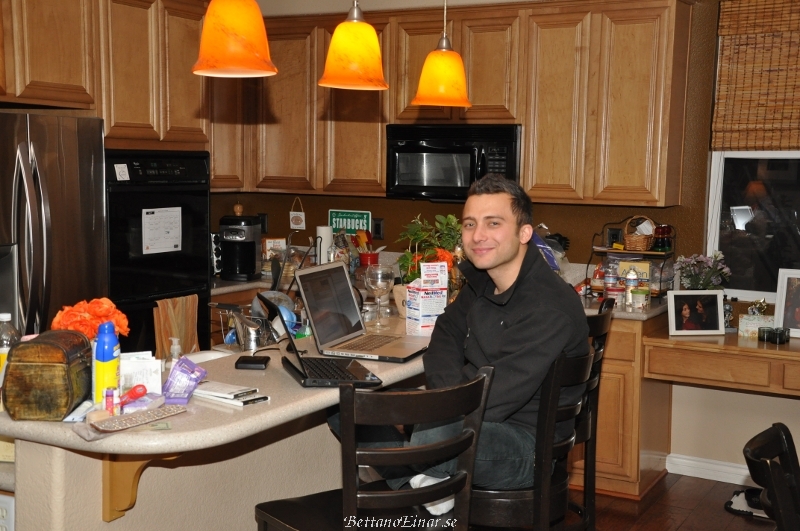 Efter några timmar dök Monika's son, Jason, upp. Han fick ta itu med lite trilskande datorer. Gjorde inget speciellt resten av kvällen.