2008-07-21
Det var inte riktigt lika fin utsikt idag, då vi gick upp. Vi tog det väldigt lugnt idag. Vi duschade bägge 2 i husbilen. Måste använda varmvattenberedaren också. Einar hade ju plockat isär den i våras, eftersom den slog av hela tiden. Nu funkade allt perfekt. Sen åkte vi vidare mot Kristiansund. För att komma dit åkte vi genom en 5km lång tunnel (avgiftsbelagd). Därifrån tog vi en avgiftsbelagd färja till Bremsnes (på Averöy). Vi valde att åka på Atlanterhavsveien mot Vevang. Vägsträckan, cirka 8km, färdigställdes 1989 och går mellan ett antal småöar. Vägsträckan valdes till "Norwegian Construction of the Century" år 2005. Det är bara Trollstigen som är mer välbesökt av Norges alla turistvägar.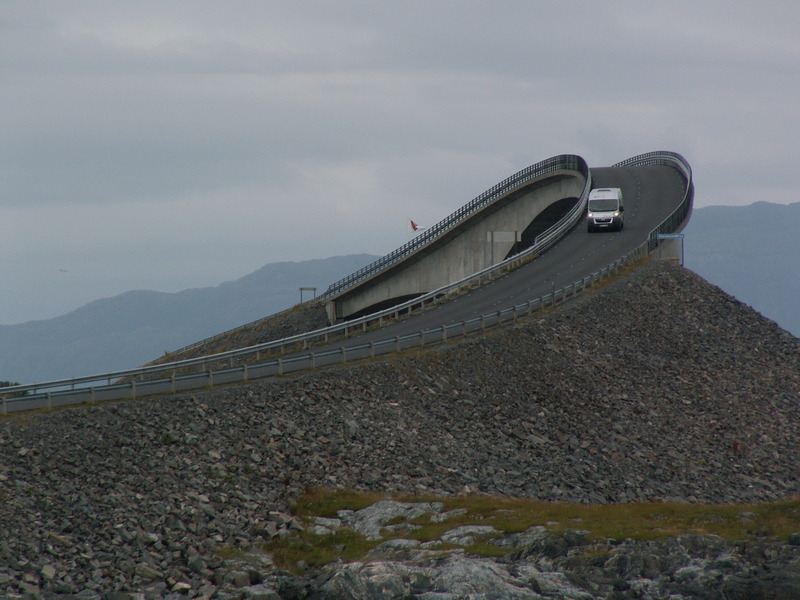 Broarna hade ett annorlunda utseende.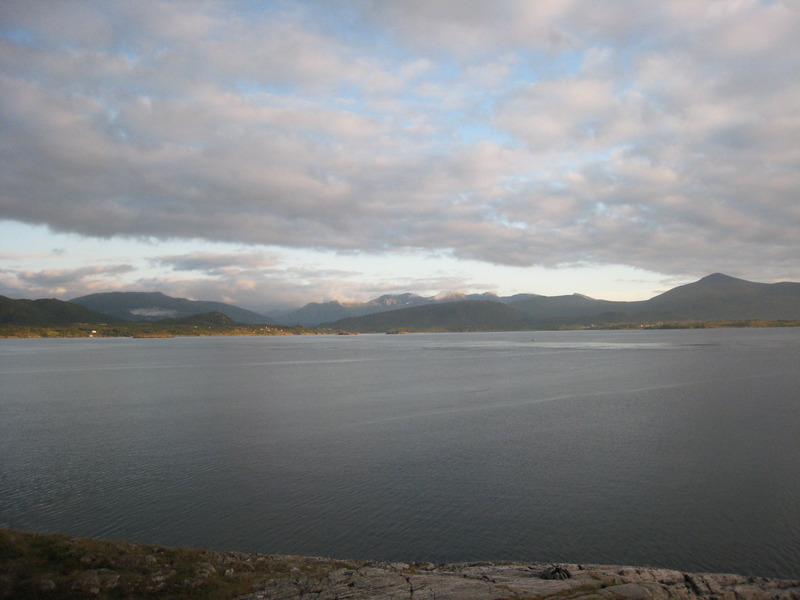 Det var ett vackert vägavsnitt. Landskapet påminde faktiskt lite grann om Lofoten (inte lika vackert, men konturen är snarlik).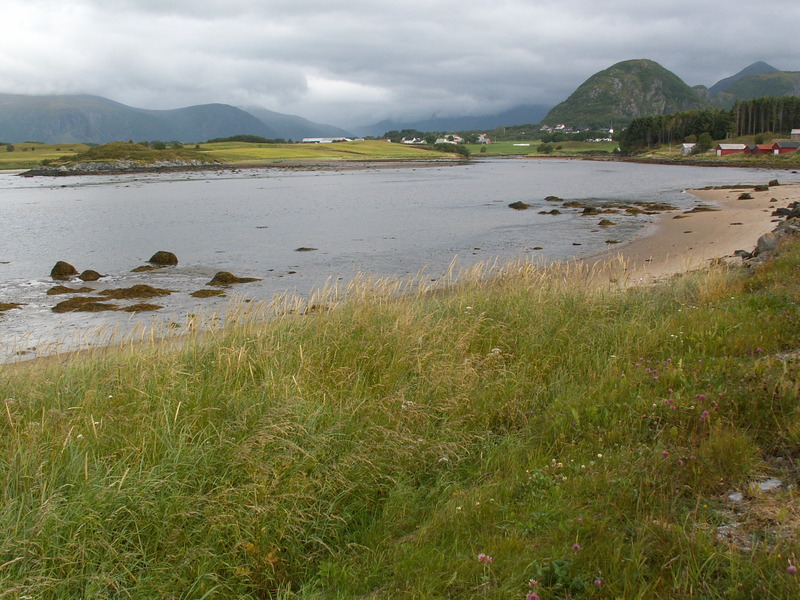 Fortsatte sen ner mot Bud, eftersom det skulle vara vackert där. Det var lite mulet där också. Tog oss sen till en av rastplatserna vid Atlanterhavsveien för att övernatta. Konstaterade att broarna verkligen var annorlunda, de hade helt olika skepnad beroende på betraktningsvinkeln.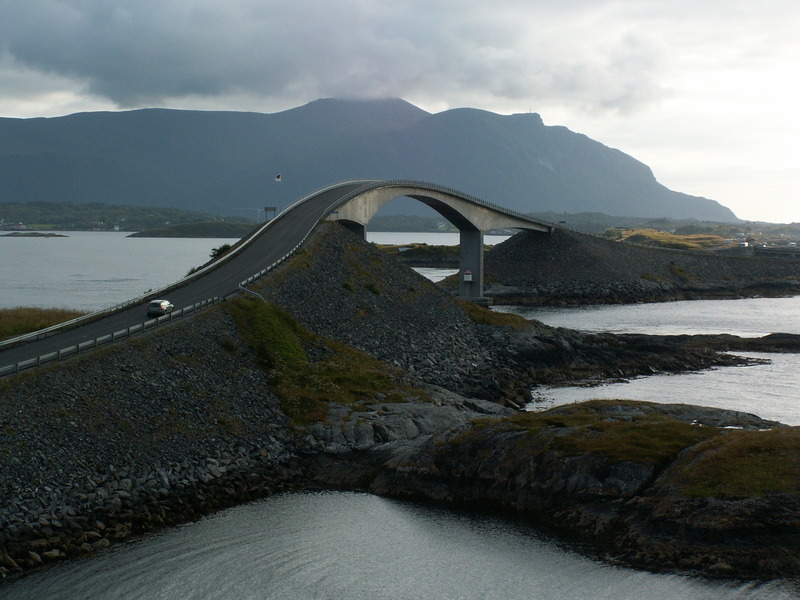 Ovan är samma bro igen, men sedd ur en annan vinkel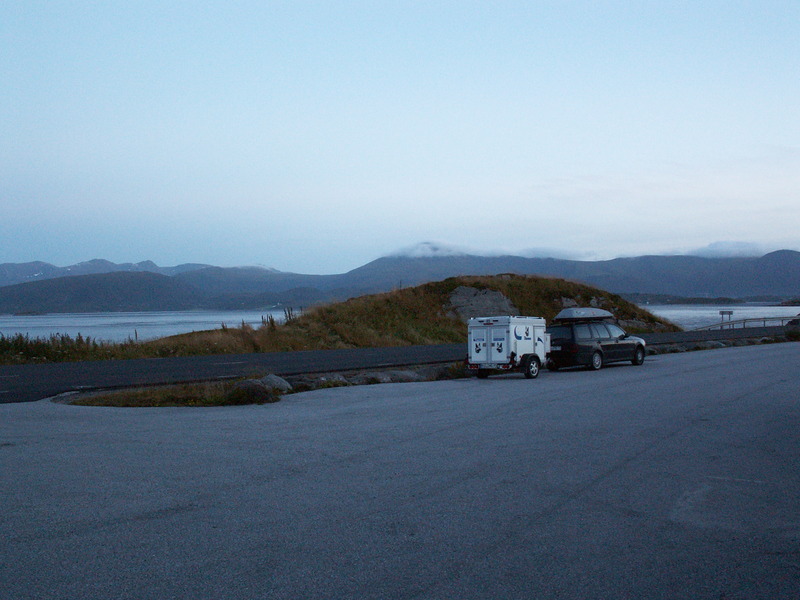 Vi såg en man med hund som hade ett annorlunda ekipage. Hunden sov i kärran på natten och mannen i bilen. (Vi tror att hunden satt i bilen när ekipaget rullade.)