2013-11-21
Dags att lämna ett regnigt och mörkt Sverige för några dagars semester.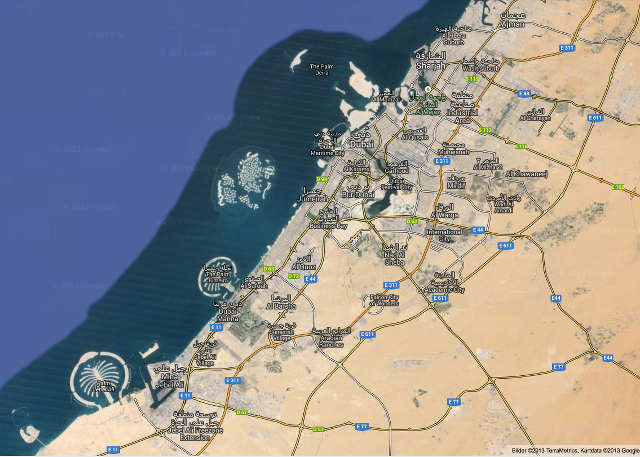 Taxin var på plats på avtalad tid och resan till Arlanda gick utan problem.
Incheckningen gick också snabbt och smärtfritt. Efter att ha passerat säkerhetskontrollen shoppade vi lite.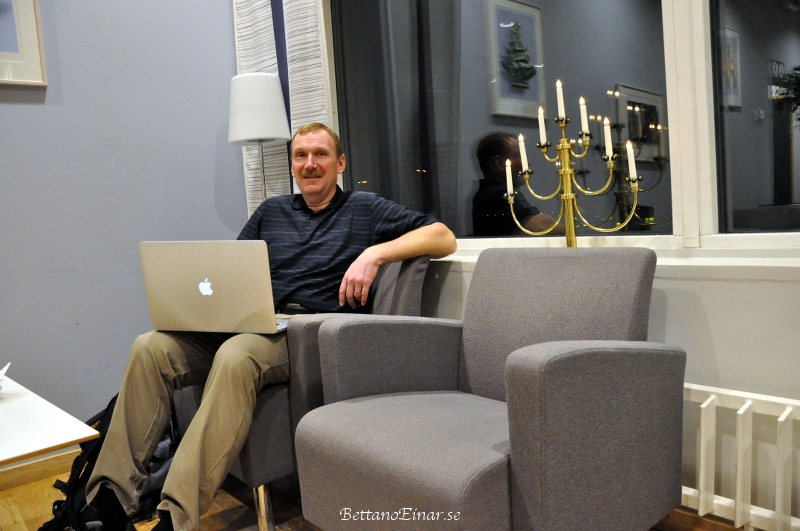 Om man har Handelsbankens platinumkort ingår ett priority pass. Så det var bara att sätta sig i loungen och vänta tills det var dags att gå till gaten. Då vi såg på en skärm att det var dags att gå till gate lämnade vi loungen.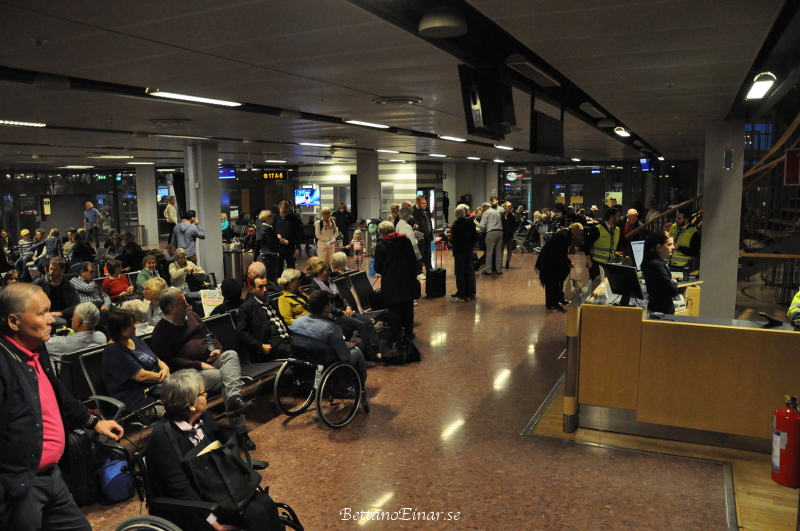 Var lite rörigare och trängre vid gaten. Planet var fullbokat så det tog en stund innan det var klart för att lyfta. Eftersom flygresan skulle ta 7 timmar hade vi sett till att få bra platser. Satt längst fram med gott om plats för benen.
Då vi kom fram till Dubai var solen på väg att gå ner. Landade inte på Dubai International Airport utan på en, just nu, mindre flygplats utanför stan. Efter att ha fått vårt baggage var det 45 minuters bussresa till hotellet. Var ganska fuktigt ute eftersom det regnat en hel del idag.
Ombord på bussen fick vi bland annat höra att den lilla flygplatsen är tänkt att växa rejält. Ambitionen är att den ska bli en av världens största flygplatser med 5 landnings/start-banor. Kunde konstatera att det fanns lite att jobba på vad gäller att få ett bra flöde på ankommande passagerare.
Blev extremt väl mottagna då vi kom fram till hotellet.
Åkte upp på rummet för att packa upp och slöa lite innan vi gick ner och åt middag.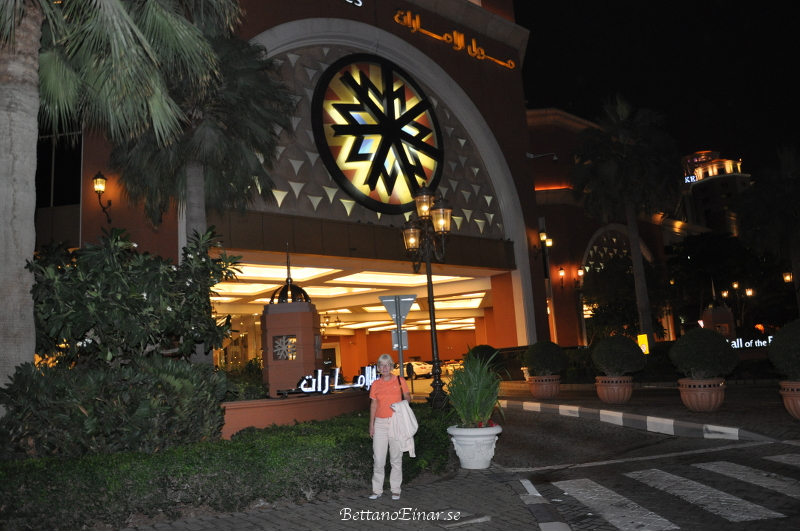 Tog en promenad bort till Mall of the Emirates efter middagen. Eftersom deras helg börjar på fredagen var det öppet till midnatt, Bettan utanför en av ingångarna. Mycket folk och drygt 700 butiker. Einar köpte ett par Ecco-skor för 549 AED. Samma skor kostar 1350 SEK hemma, såg att det dragits 1002 SEK på kortet så det blev lite billigare här.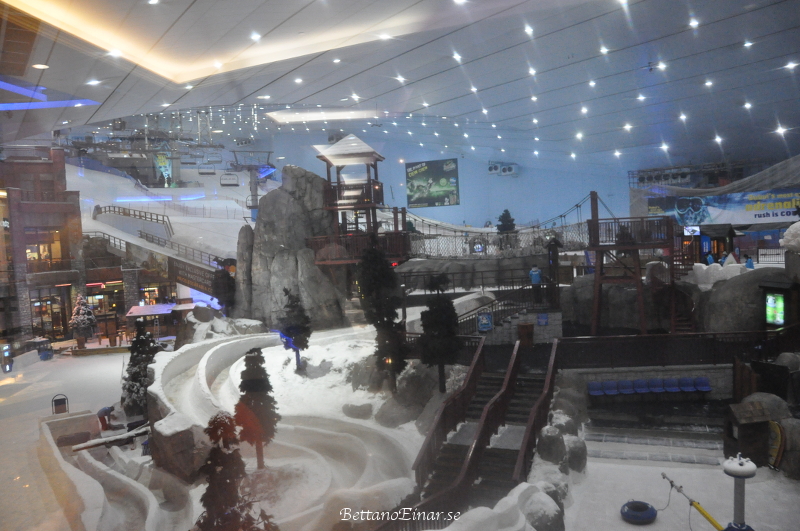 Gick bort och tittade på skidbacken, som var stängd på kvällen. Tog i alla fall ett kort på backen genom ett fönster. Vandrade sen hem till vårt lilla hotell, var 24 grader varmt ute fast klockan var efter 23:00.